How many of y'all LOVE some curves on a woman? Do we have some shapely sisters out there? If so, then there's a chance that you've worn a piece of clothing produced by this woman.

Mrs. Kenyatta Jones is CEO of the brand called Bella Rene Clothing. Being a full-figured beauty gave Kenyatta the will to design clothes more comfortable for heavy set ladies.

Ms. Jones is now adding reality star to her resume. WeTv will feature this luscious diva and her entourage in their new series called "House Of Curves." Here's a description from WeTv of Kenyatta's new show.


About The Show

House of Curves follows the passionate and hilarious trials of Kenyatta Jones, an Atlanta-based designer and CEO of Bella Rene Clothing, as she tries to make it in the world of fashion. She's kicking down the doors of the industry with her edgy designs, her 6-inch stilettos and absolutely no apologies.

While she's hustling to turn Bella Rene into a fashion powerhouse, she can't seem to find a way to get around the drama at work and at home. With her opinionated mom, a deadbeat boyfriend and staff members that can't seem to keep their thoughts to themselves, Kenyatta has her hands full at all angles.


Meet The Cast!
Kenyatta is a woman who knows what she wants and goes after it. She's determined to be a global icon and her mission is to show her plus-sized line at New York's Fashion Week.

Growing up as a plus-sized girl in the small town of Meridian, Miss., Kenyatta recognized at an early age that there were few fashion options. Groomed with her mother's love of bright colors and extravagant gowns and her father's love of imported shoes and tailored suits, this fashion diva was born ready to take on the fashion world! While nursing her mother, René, through breast cancer, Kenyatta realized that life is precious and she left the corporate world to follow her true passion—fashion. Kenyatta took matters into her own hands and established her plus-size clothing line, Bella René, Inc in 2007. The business is affectionately named after her mother, who survived her fight with cancer and invested in her daughter's dream.

The youngest of three children, Kenyatta attended college at Jackson State University in Mississippi. She graduated with a degree in Political Science and went on to earn a Master of Business Administration.


René is Kenyatta's mother and the inspiration for the line's name, Bella René. She is a native of Meridian, Miss. where she went to college and married her husband, Calvin. They have three children. Kenyatta is the youngest.

René worked for a phone company for 30 years and when she retired, her first venture into a family business was a weave shop in Atlanta, GA. Following a difficult time with breast cancer, René closed the shop and invested in her daughter's dream to have a plus-size clothing line. René is proud of Kenyatta and considers herself fortunate that she is still here to see her daughter reach her goals.

When it comes to running the company, René and Kenyatta rarely see eye-to-eye. René's vision of plus-size fashion is to cover up, but Kenyatta celebrates showing off what you've got and this difference contributes to their disagreements. Kenyatta and René also have opposing philosophies when it comes to spending. René believes you need to make money to spend money and Kenyatta thinks you need to spend money to make money. René is scared of nothing and nobody! She is the hammer when it comes to keeping manufacturers, distributors and Kenyatta in line. But at heart, Rene is Kenyatta's biggest fan.

When she isn't going to church or taking long walks, René likes to "check up on her investment." Her constant scrutiny of the business drives her daughter nuts, but it also pushes her to excel.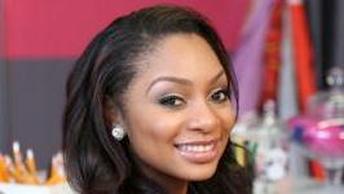 Born and raised in Los Angeles, Kelli received a BS in Business Administration from Florida A&M University and an MBA in Marketing from Capella University.

She started her public relations career in NYC as an in-house publicist for a nation-wide department store chain. Kelli has held various positions in the fashion industry, including merchandising, product development, fashion styling and event coordination. In 2008, Kelli launched her first business, Kiva 150, a loft space for trunk shows and photo shoots. She decided to bring all of her talents under one umbrella launching Kelli Flournoy, PR in the spring of 2011.

Blending business savvy and creativity, Kelli brings to Bella René comprehensive and targeted public relations strategies, designed to heighten consumer awareness. Her work ethic and workplace demeanor challenges the Bella René team to consider and implement new ideas. When Kelli isn't working, you can find her on a date with her boyfriend, shopping, reading, or working out in Atlanta.


Milan is Kenyatta's personal assistant and the youngest of the Bella René team.

Her proudest achievement is her degree in Biology from Clark Atlanta University. Milan has always had her eye on fashion and continues to be torn by her parent's wish that she go to dental school.

Milan's parents met in the army and she was born in Frankfurt, Germany. Her parents divorced and remarried, so Milan has six step-siblings. As a child, Milan was usually singing or playing dress up. Shoes and accessories have always been her "thing".

This single beauty is working to drop some of the pounds she's gained since working at Bella René. Milan considers her plus-size to be temporary and she doesn't let anything keep her from looking fabulous. Milan is Kendra's cousin and has known Kenyatta for six years. She has strong opinions and isn't afraid to give Kenyatta a different perspective on, well, everything–even if it drives Kenyatta crazy.


Sherlynda is Bella René's only seamstress, head design assistant and one of Kenyatta's dearest friends. Sherlynda has a "couture mind" and knows the fashion business.

Raised in Vicksburg, Miss., Sherlynda dreamed of one day becoming a pediatrician, but fashion became her true calling. Sherlynda studied at Jackson State University where she became friends with Kenyatta. The two modeled together in the college modeling squad and have been close ever since. Even though Sherlynda graduated with a degree in Biology, she spent more of her time and energy developing her skills in the ever-changing fashion industry, specializing in cosmetics.

Soon after her wedding in 2007, Sherlynda made the difficult decision to step down as creative director of Bella René to focus on her marriage. Since her return to Bella René, Sherlynda is determined to get her old title back.

Sherlynda is the real T! Everyone loves her funny one-liners. She's a dedicated friend and loyal employee. When Sherlynda isn't sitting in front of her sewing machine or sketchbook, she's studying fashion, talking about fashion and dreaming about fashion. She likes eating out with family and friends, dancing, and roller skating.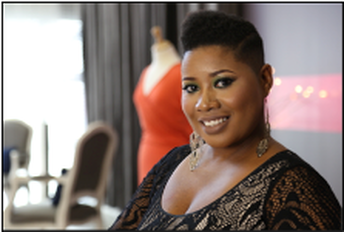 Kendra is the Creative Director of Bella René. A talented make-up artist, she has an eye for beauty, photography and interior design.

Kendra is both liked and disliked because she tells it like it is. She isn't afraid of Kenyatta and considers this an advantage over everyone else at the company. Kendra is a single mother who adores her seven-year-old son, Bishop. She's proud of Bishop and knows he's made her "an even more awesome person."

Kendra is in a serious relationship with a younger man. She and her boyfriend have welcomed a new member to the family, a cute pound-puppy, Oreo. Kendra loves listening to live music, singing, shopping and most of all, scaring and pranking people. Kendra was born in Utica, Mississippi and has a twin brother and two older siblings. Her dad is a master welder and her mother a hairstylist.

She met Kenyatta while studying psychology at Jackson State University in Mississippi. Through Kenyatta, Kendra met Sherlynda. Milan is her cousin. The girls have known each other so long they're like sisters. And when you're close like sisters, you fight like sisters!


Phil is an only child and grew up in the small town of Spring Valley in upstate New York. His parents were born in Haiti and Phil is fluent in Haitian Creole.

The loss of his father at age 10 was a difficult time for him. In high school, Phil dreamed of being a boxer. He now works as an A&R rep for his cousin's record label, Ryde Out Records, of New York City.

He studied computer science at Georgia Perimeter College, but spends most of his time networking in the Atlanta nightlife scene.

Phil is Kenyatta's boyfriend of four years. Her mother, René, "can't stand" him.


Here's a sneak peek of the new reality show that will be featured on WeTv. It debuts on Thursday, June 13th at 10 pm. Will you be watching?